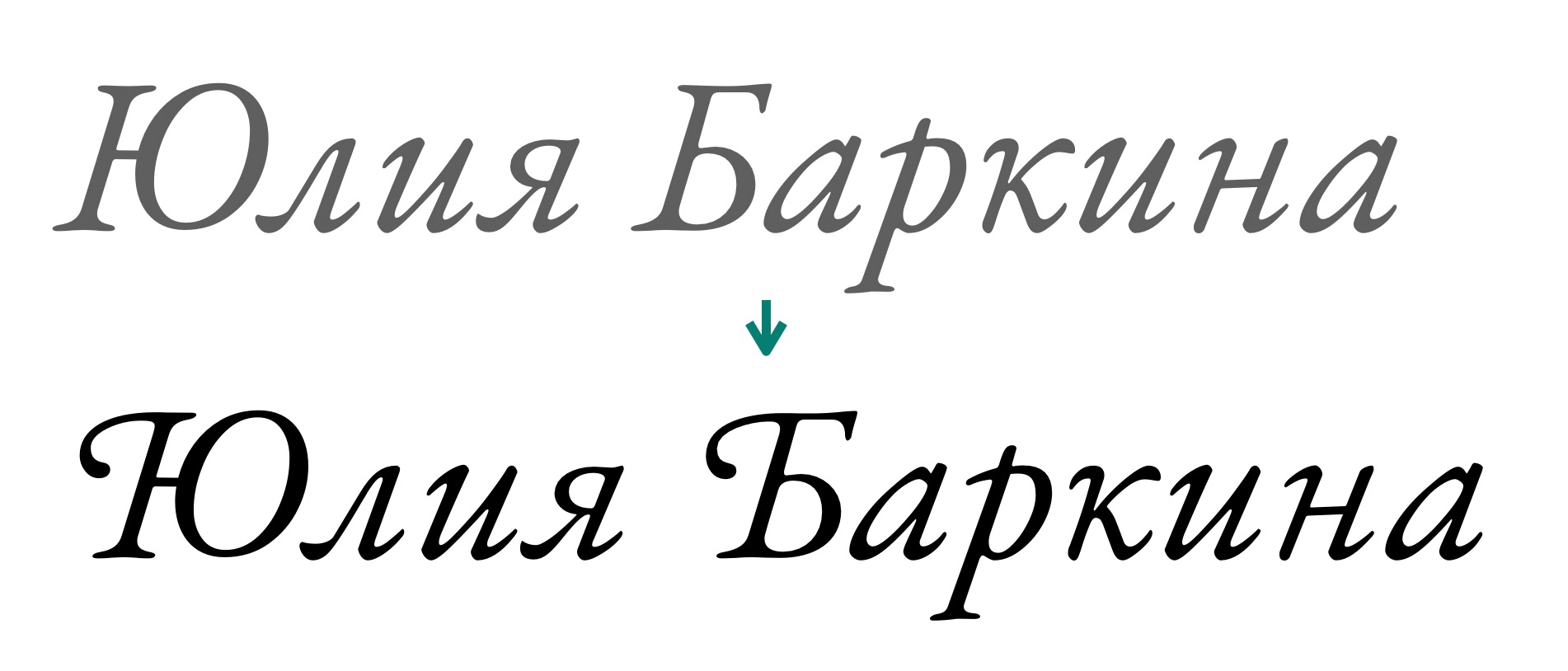 "No solemnity" — that's what I thought when I had been filling out certificates for the recent workshop. That italic I use for the names of participants looks too ordinary – like awarding diplomas to people in jeans and T-shirts, instead of mantles and academic caps. But I want "mantles and caps" feeling so as not to devalue my students hard work of learning.

It is nice that Latin italic typefaces always have swashes for this purpose, but unfortunately, Western typefaces designers or their russian consultants, who help them with the Cyrillics, rarely add alternate Cyrillic symbols with swashes. It is unclear to me why they don't add swashes to the Cyrillic italics. Swashes are a typical thing for our writing. For example, look at the russian and english handwriting practice sheets — they both have swashes.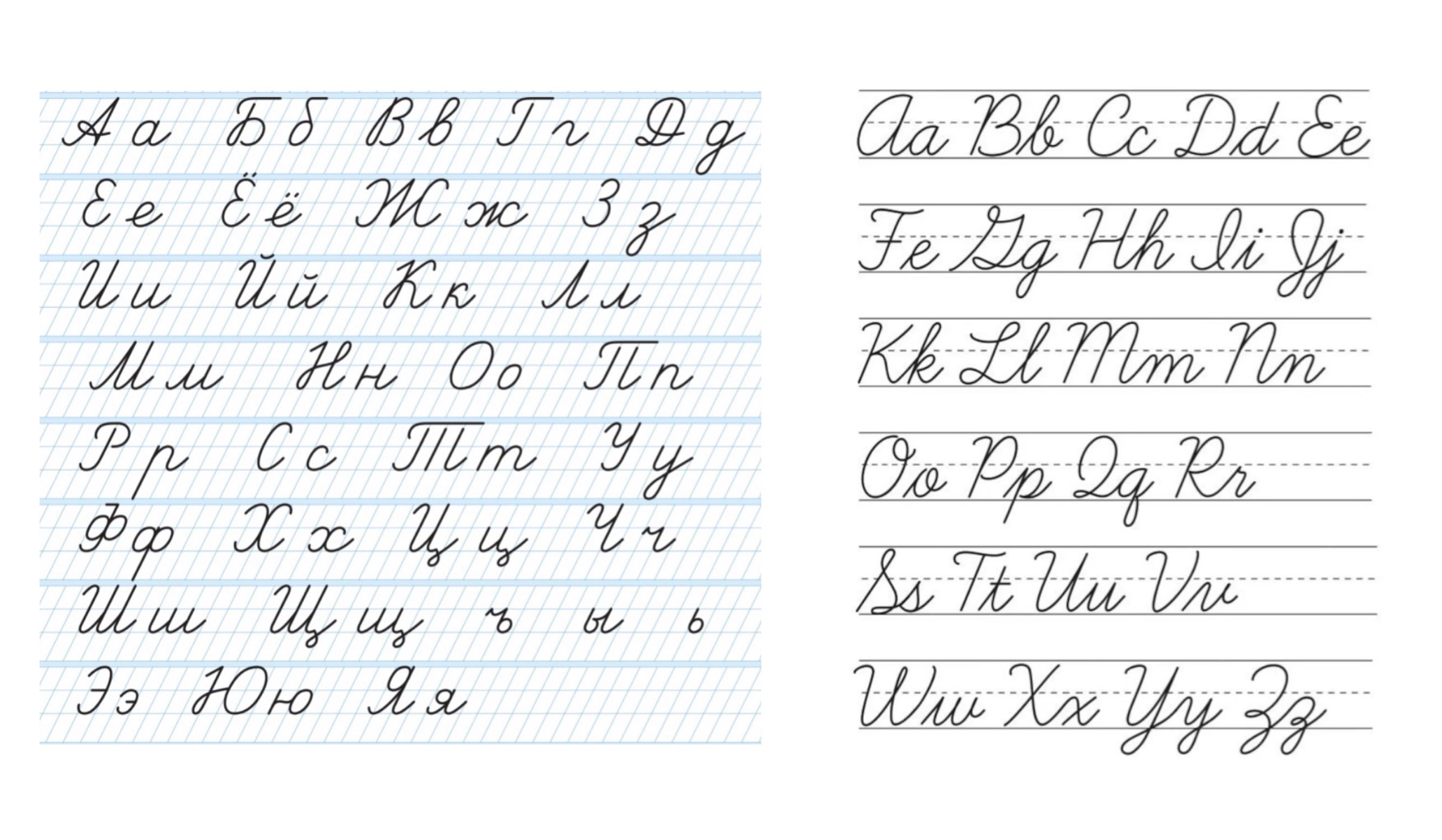 So having that all in mind I've copied the shared letters from Latin alternates to Cyrillic: А, В, М, Х, К, Е, Н, Р. Then, I manually enriched some of our unique characters with swashes like: Г, П, Л, Ю, И and Д. I didn't add swashes to all the characters, only the the capitals I needed for the certificates.